CONFERENCE INFORMATION:


Website: http://2021.icdsee.org/
Conference Date: October 15-17, 2021
Venue: Chengdu, China
Submission Deadline: October 10, 2021
Notification Date: 1-2 weeks after the submission
Indexing:EI, Scopus
Secretary office Wechat(Lily Deng): 18818846285
2021 International Conference on Dynamical Science and Energy Engineering (ICDSEE 2021) will be held on October 15-17 in Chengdu, China. ICDSEE 2021 is to bring together innovative academics and industrial experts in the field of dynamical science and energy engineering to a common forum. The primary goal of the conference is to promote research and developmental activities in dynamical science and energy engineering and another goal is to promote scientific information interchange between researchers, developers, engineers, students, and practitioners working all around the world.
The conference will be held every year to make it an ideal platform for people to share views and experiences in dynamical science and energy engineering and related areas. We warmly invite you to participate in ICDSEE 2021 and look forward to seeing you in Chengdu!
Topics of interest for submission include, but are not limited to:
I. Energy Engineering and Energy Technology
II. Power System Management
III. Power Machinery
Ⅳ. Other related topics
More topics(click)

Supported by

Academic Exchange Information Center, also known as AEIC, is a well-developed platform for academic exchanges founded jointly by universities, research institutes and enterprises worldwide. Supported by professionals and researchers from across the globe, AEIC strives to promote sharing of academic information, boost research cooperation, explore hot social topics and encourage science popularization initiatives. Dedicated to 'providing professional and devoting service' and built on the core values of 'professionalism, devotion and dedication', AEIC seeks to provide more opportunities of academic exchange. We provide publication services for authors from academic conferences indexed by EI/CPCI so that their manuscripts can be widely cited. We also recommend quality research manuscripts for publication on SCI and SSCI journals.
Media Support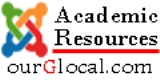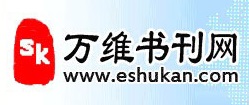 Indexing Information